1st Inaugural Big Bikes Big Axes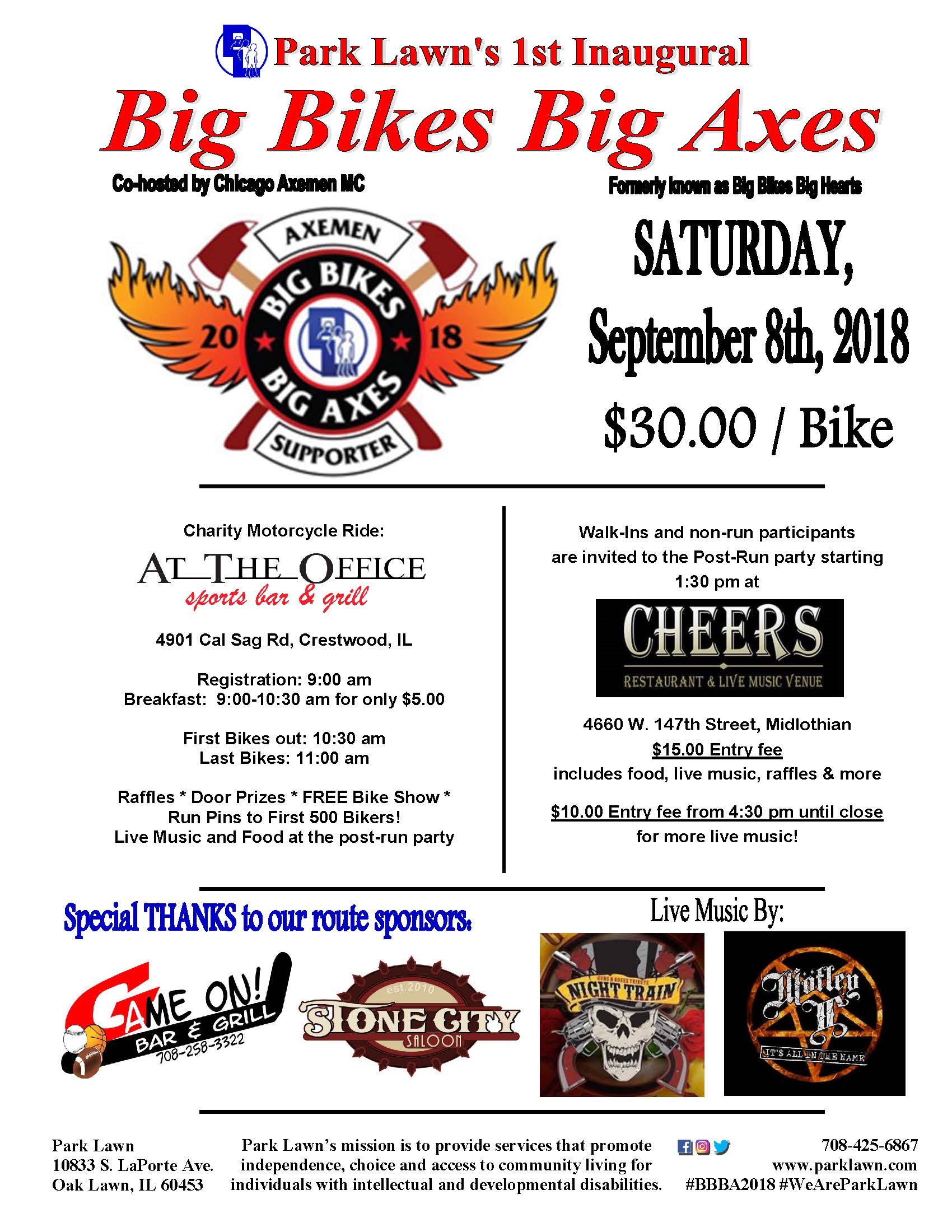 Join us for 1st Inaugural Big Bikes Big Axes!
Co-hosted by the Chicago Axemen MC
Formerly Big Bikes Big Hearts
Cost: $30/Rider
Registration: 9:00 AM At The Office Sports Bar and Grill (4901 Cal Sag Rd, Crestwood) $5.00 Breakfast 9 - 10:30 AM
First bikes out: 10:30 AM * Last bikes out: 11:00 AM
Four wheels are just as good as two wheels. Please support our stops:
Game On Sports Bar & Grill, 115 N. 2nd St., Peotone
Stone City Saloon, 721 N. Independence Blvd., Romeoville
Join us at the after party at Cheers (formally known as Sullivan's). Lots of food, great prizes, and excellent music!
Raffles * Door Prizes * Free Bike Show * Run Pins to First 700 Bikers * Live Music and food at the post-run party
Walks-ins and non-run participants are invited to the Post-Run Party at Cheer's, 4460 W. 147th Street, Midlothian. * Post-Run Party is open to all 2 wheels and 4 wheels-rain or shine!!!
$15.00 entry fee from 1:30 PM until 4:30 PM includes food, live music all day, raffles and more!
$10.00 entry free from 4:30 PM until close includes headlining bands!
Live music by: Night Train & Motley II